weddings & meetings
Make every event a spectacular extravaganza.
They say marriages are made in heaven. When you decide to tie the knot, we shall provide the heavenly spaces that your matrimonial celebrations deserve. Whether it is a social event, or a birthday, or a business conference or a meeting, our event spaces make it even more dignified and spectacular. With every convenience at your beck and call, you shall experience our diligent hospitality and service in these fine environs designed to make your meetings, galas and functions unforgettable occasions.
AJ Grand is the perfect setting for wedding celebrations, meetings, birthday celebrations and other social events with tailor-made menus and an experienced, professional and friendly staff. Our dedicated events team will take every of every detail from the beginning to the end.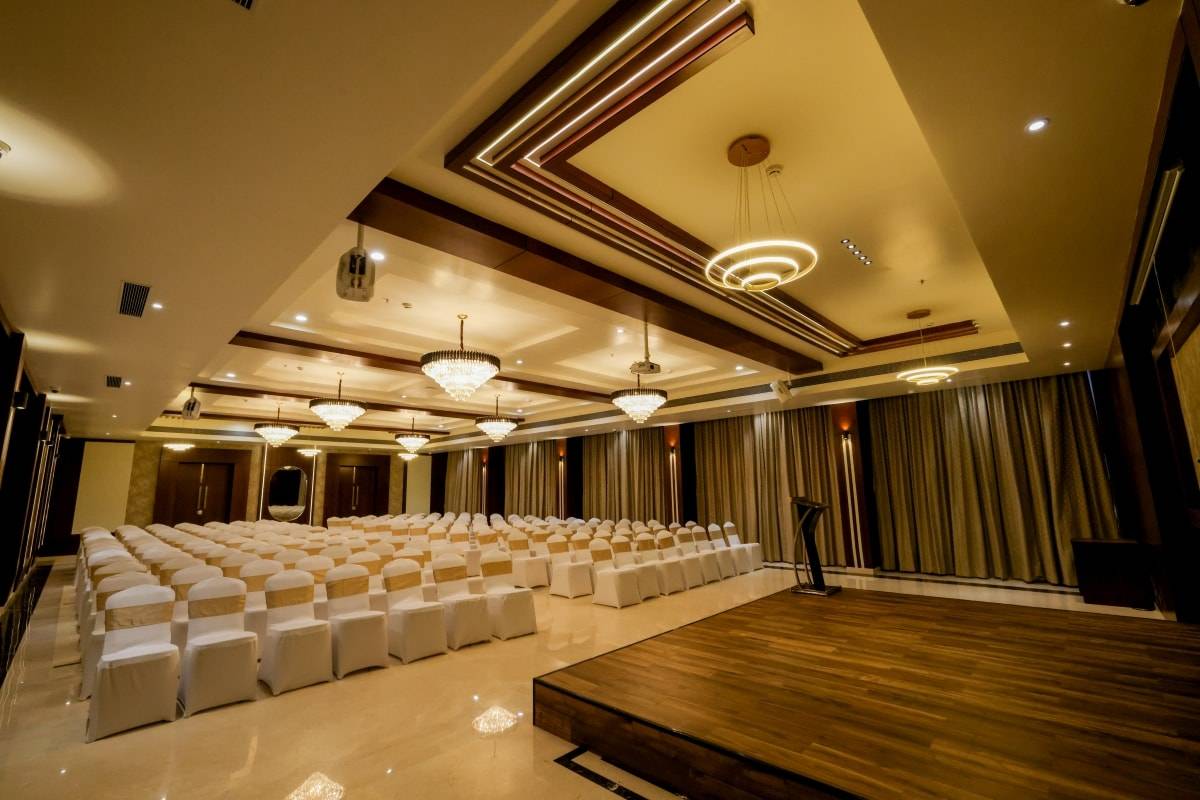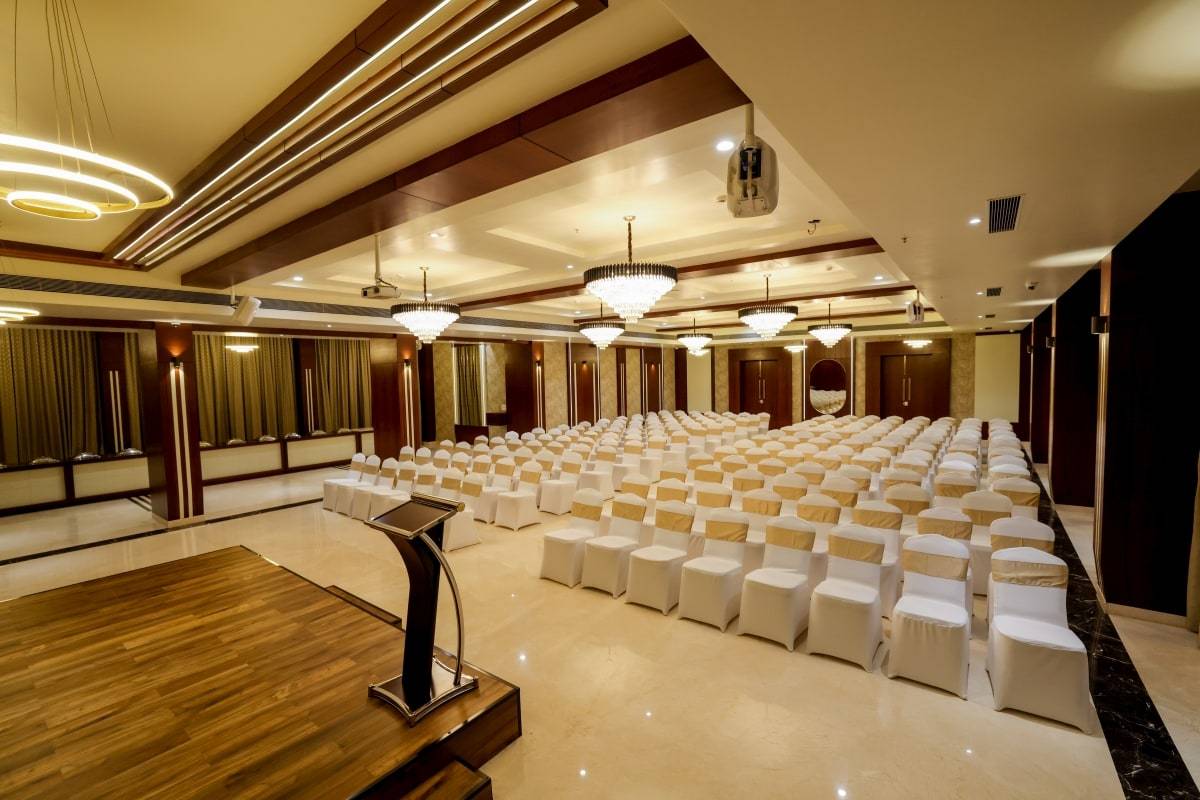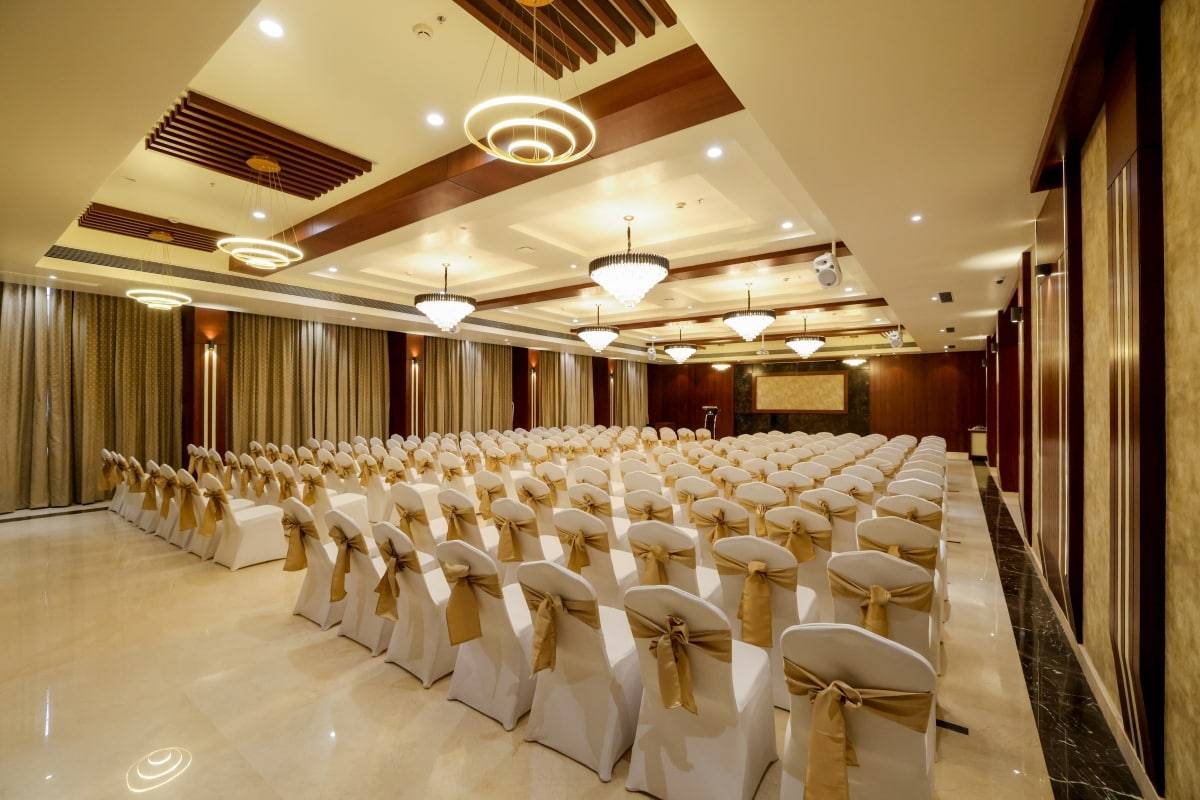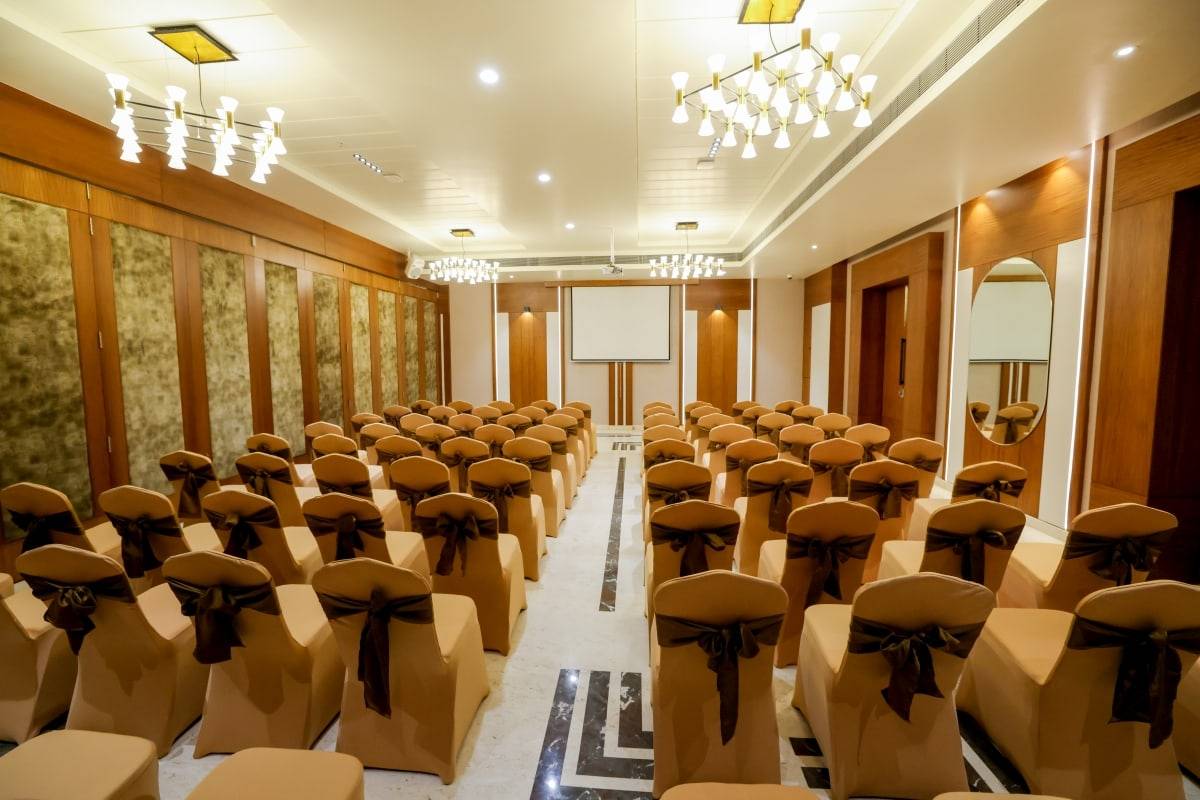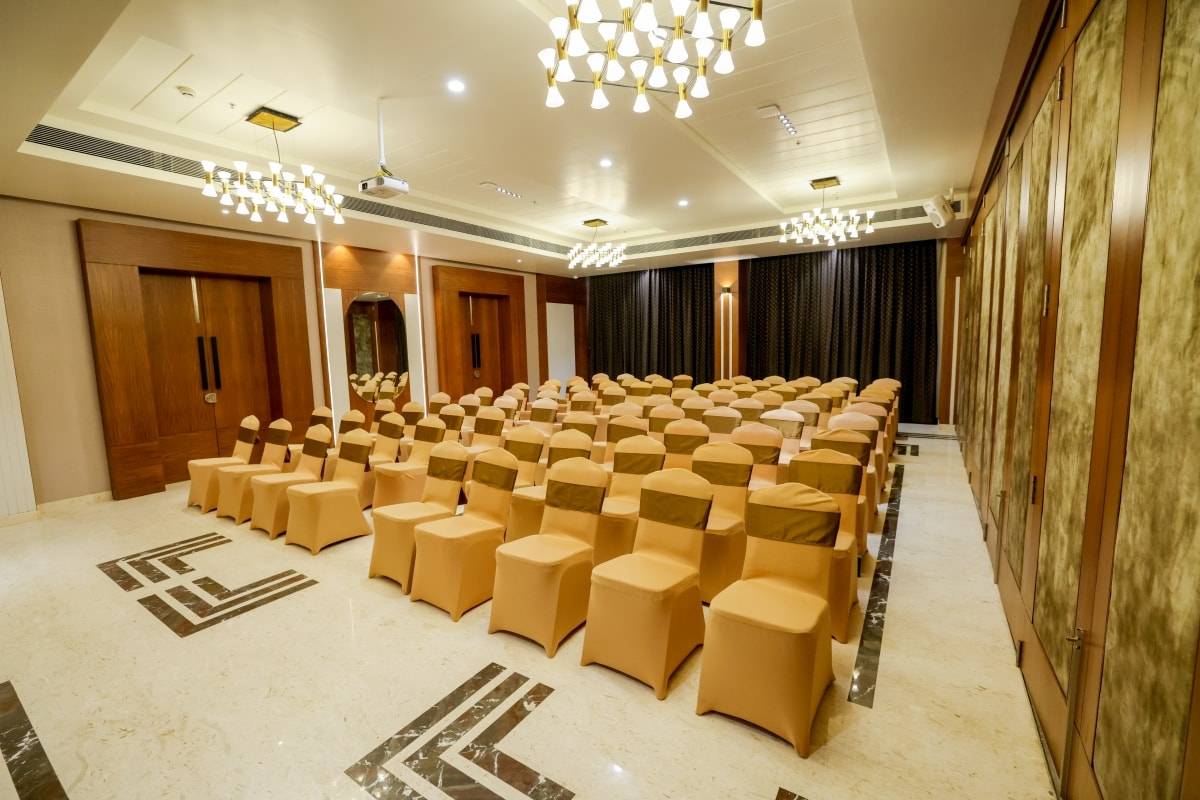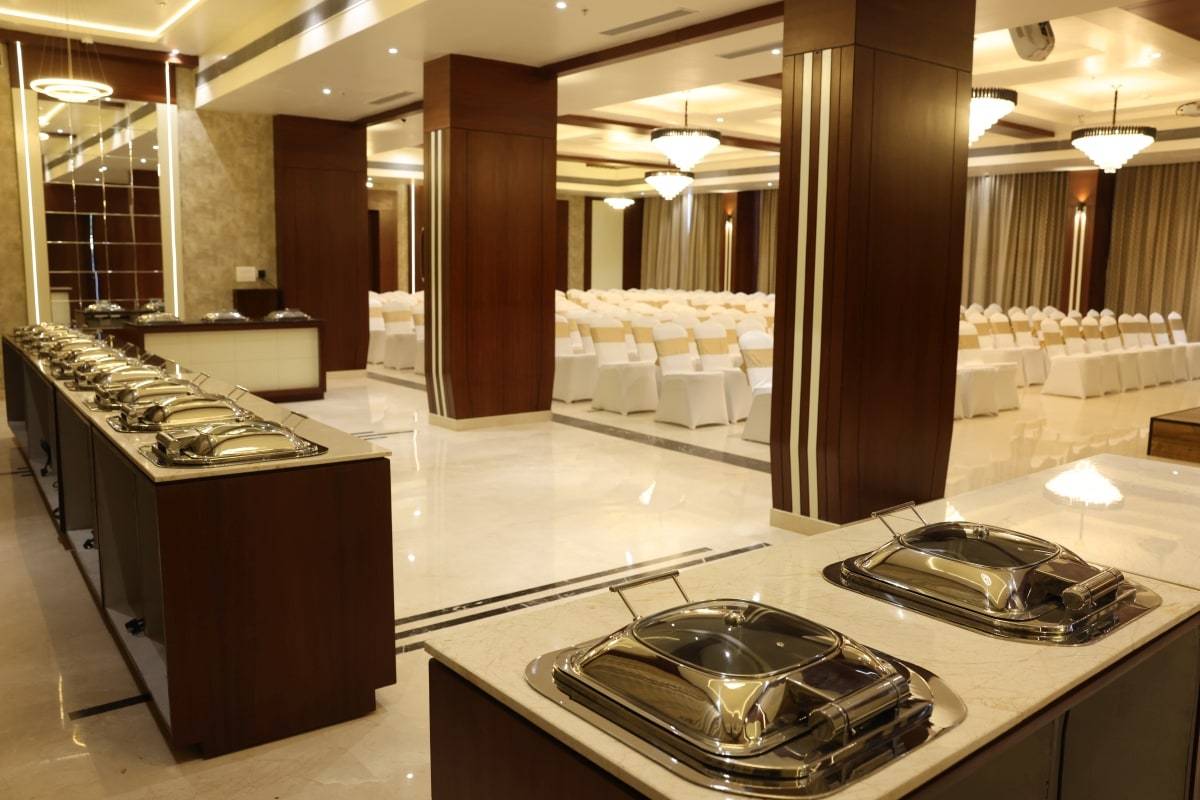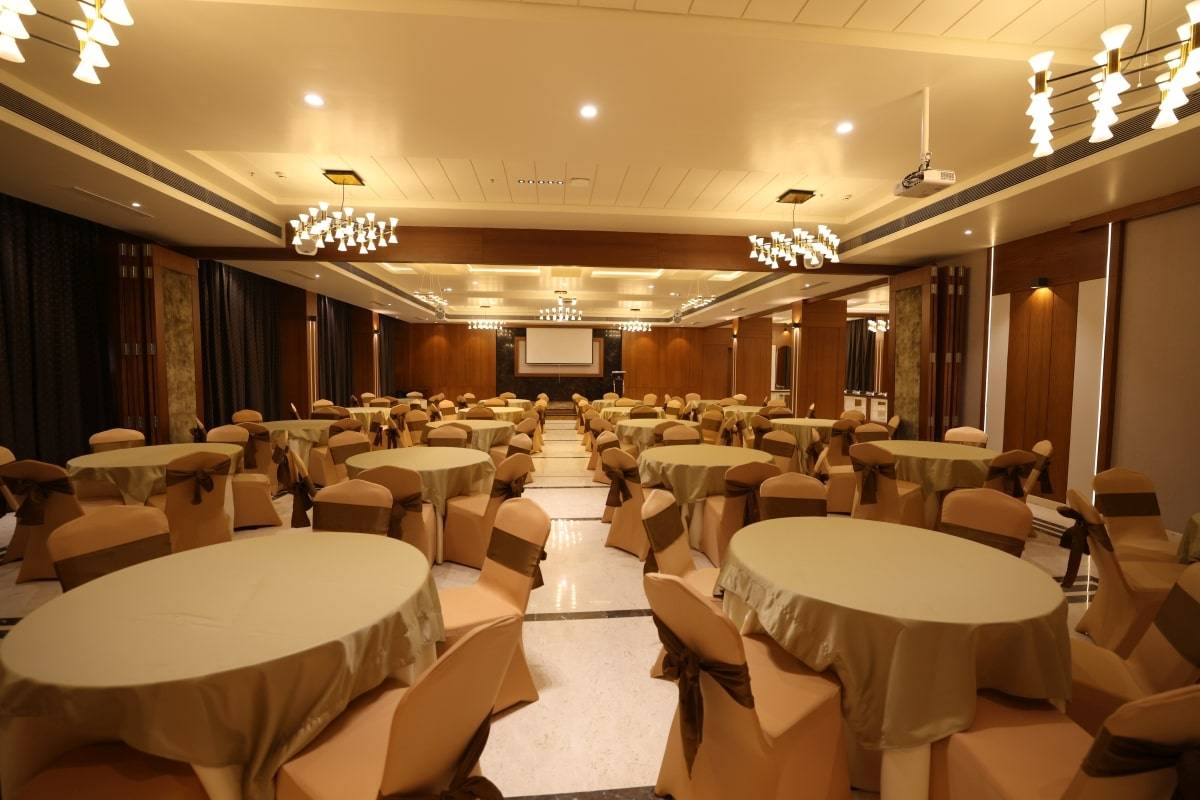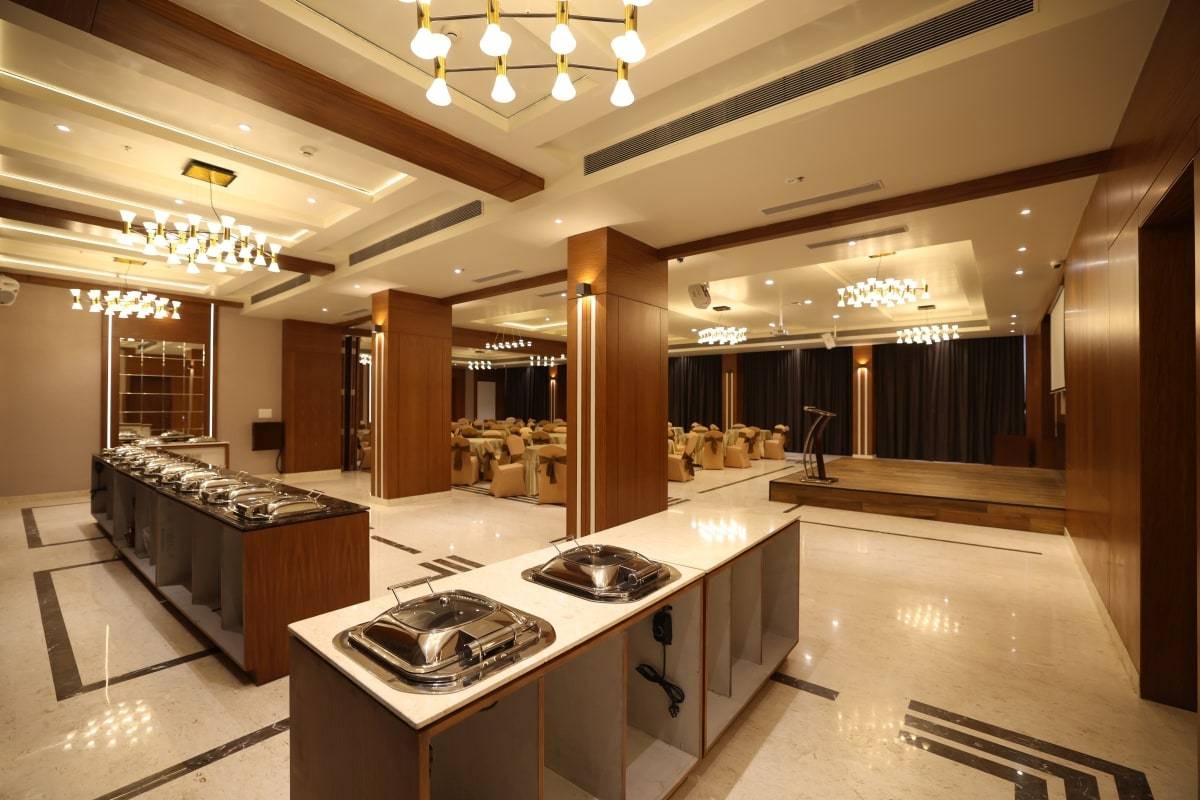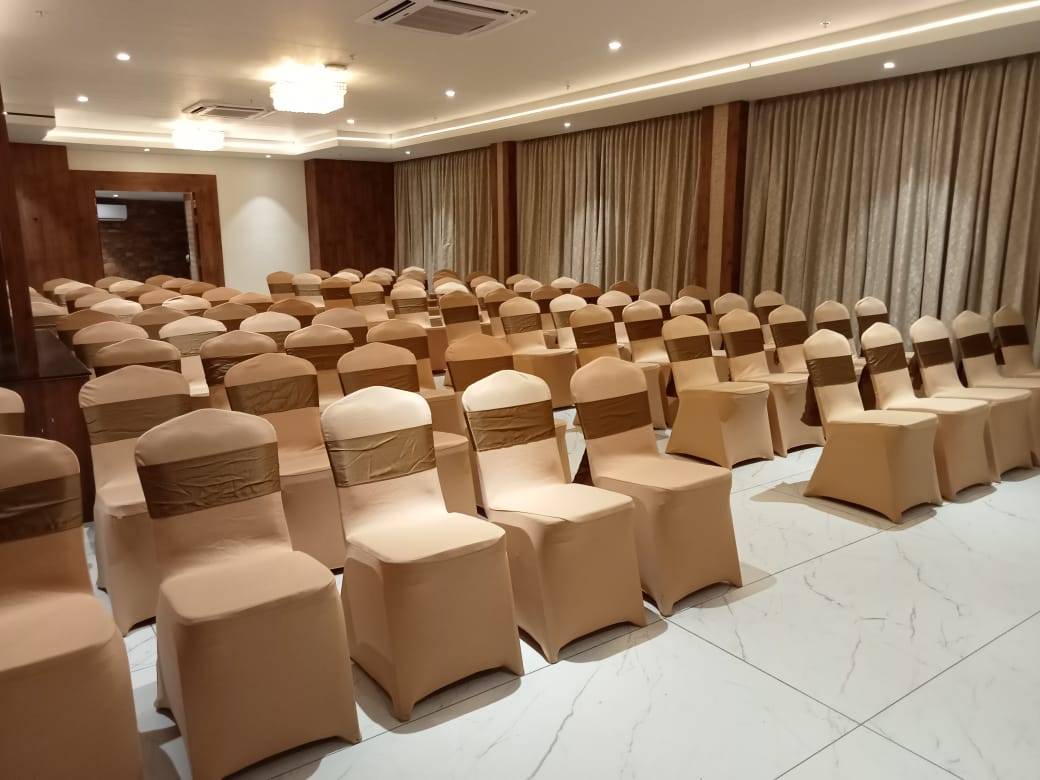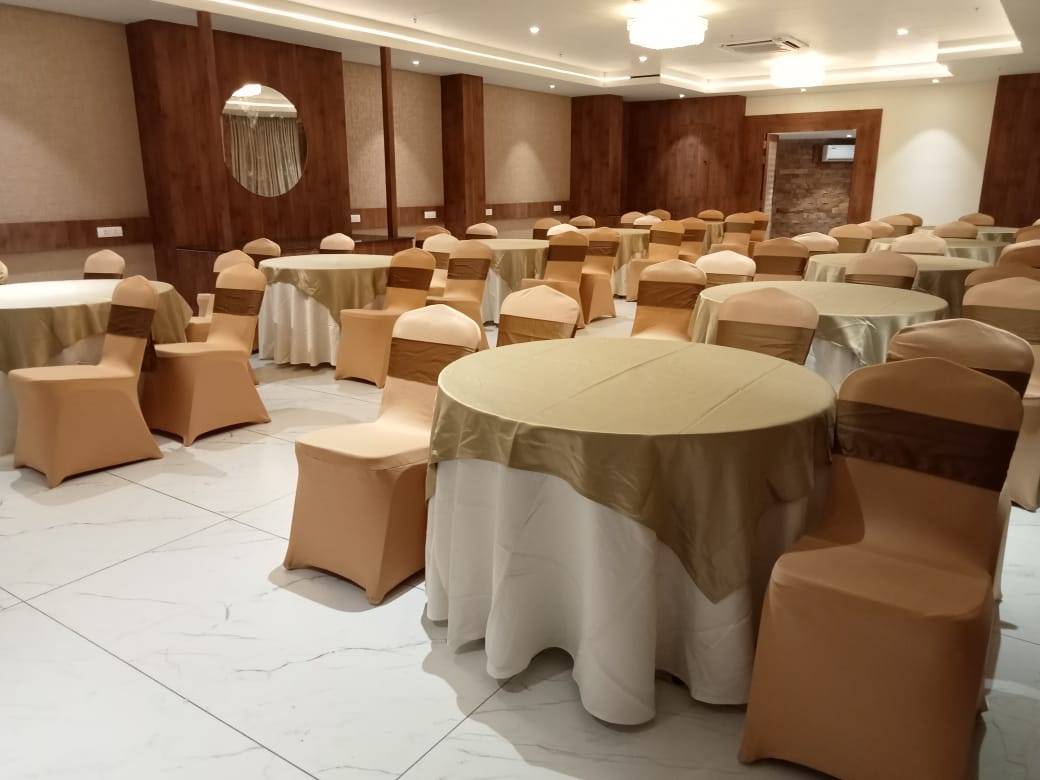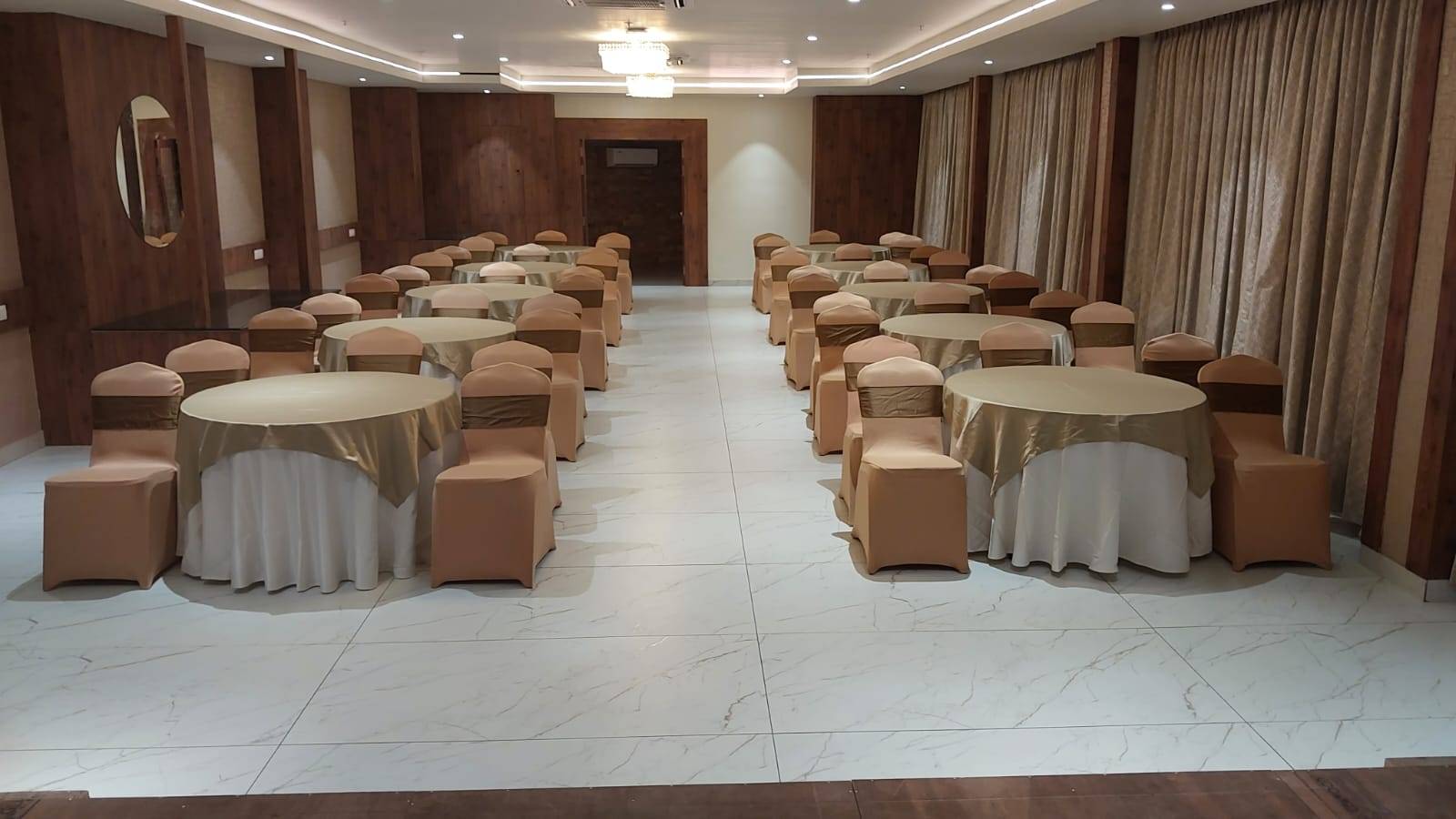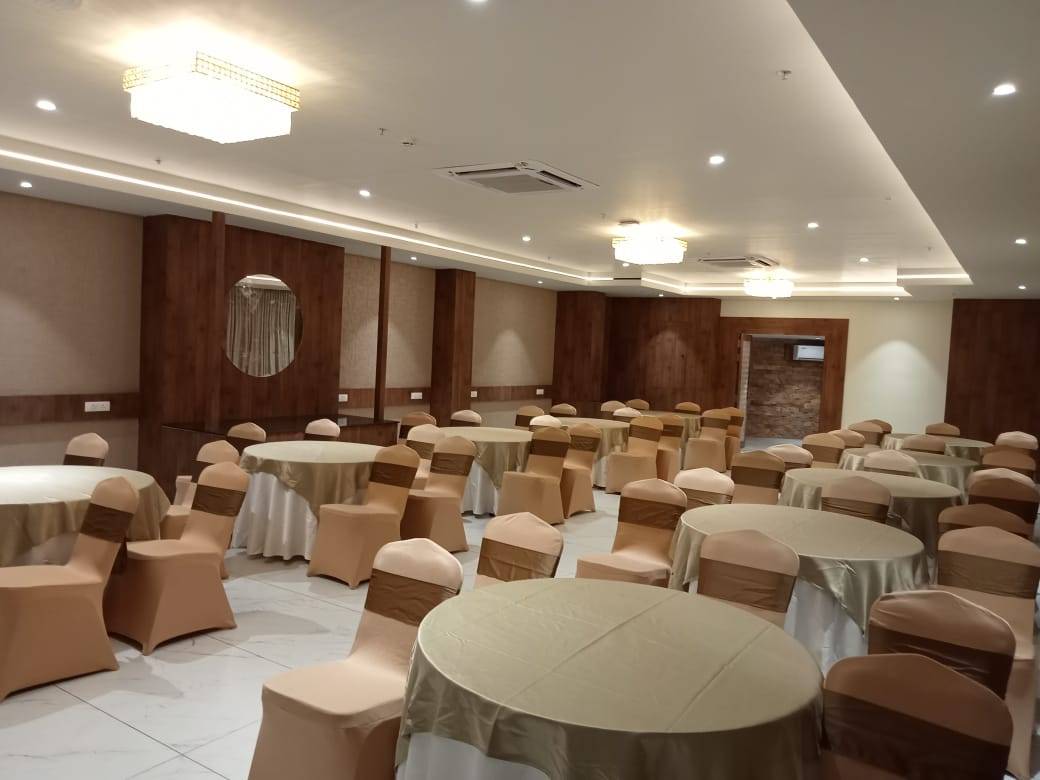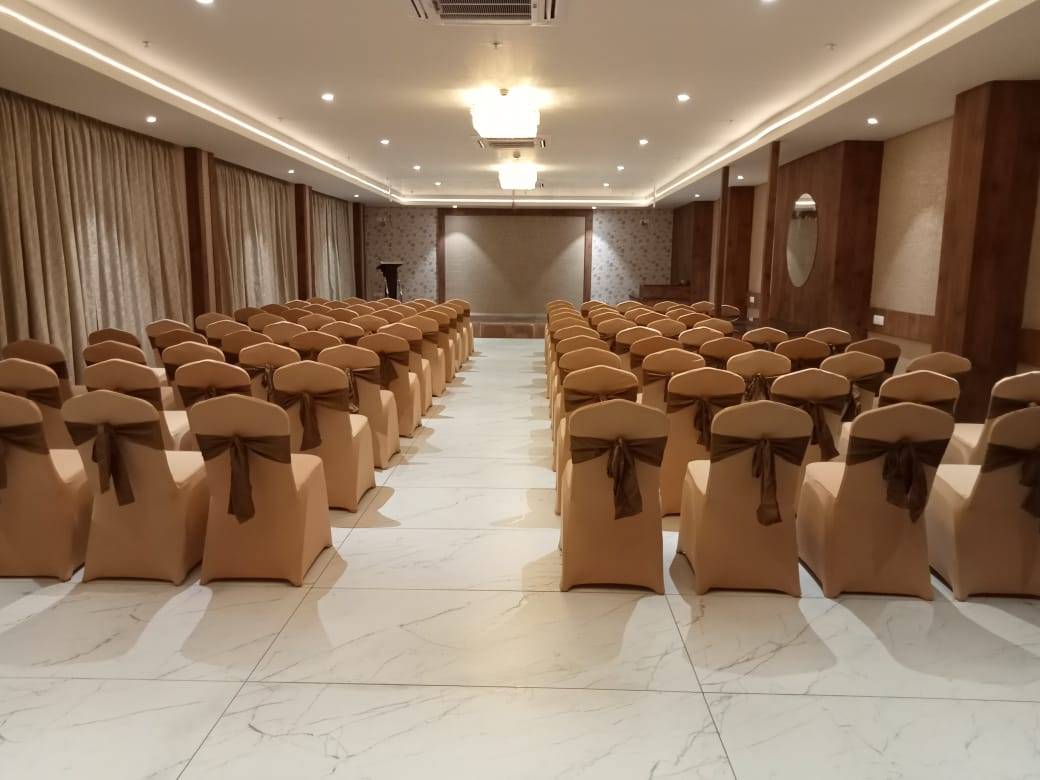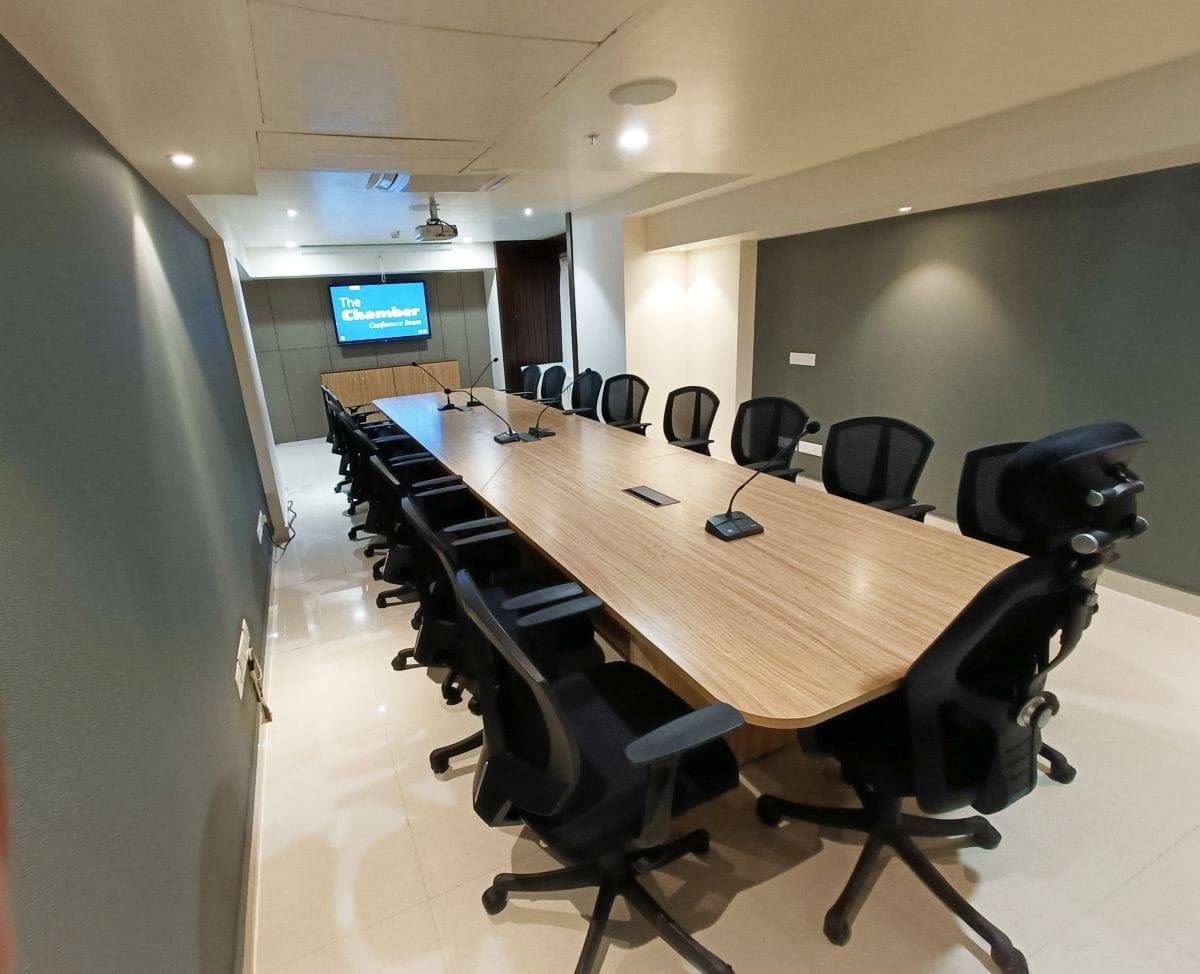 Banquet capacity
Ornate Banquet Hall 120 – 200 Guests
Diamond Banquet Hall 120 – 200 Guests
Platinum Banquet Hall 120 – 200 Guests
The Chamber (Board Room) 20 – 25 Members
Banquet timings
Morning Event 9.00 am to 2.00 pm
Afternoon Event 11.00 am to 3.00 pm
Evening Event 6.00 pm to 11.00 pm